Bushed Australia
We are a charity that provides educational assistance and post- natal support to families in isolated and remote regions of Australia.
Our Mission
Delivering equitable, inspirational, life changing educational resources to support all rural and remote Australian children and families who are geographically isolated.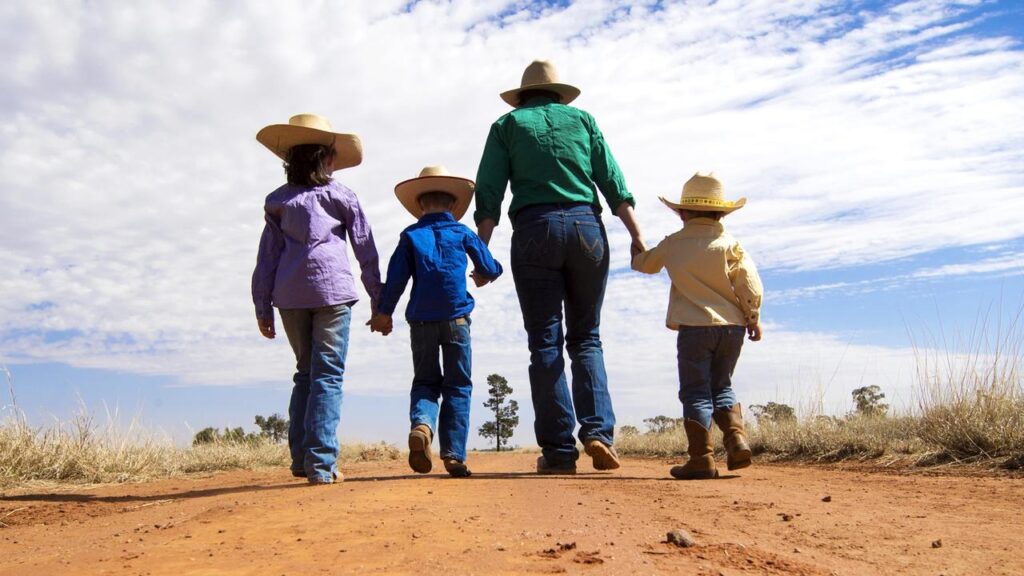 Extraordinary Experiences
Bushed volunteers change lives.

Our volunteer tutors are placed on properties and integrate with the whole family, providing a lifetime of teaching support to students and parents. These focused volunteers provide experience and compassionate learning support to the children, helping bridge the gap between online and real world face to face teaching.

Our "Mothers in Arms" volunteers provide a network of caring, one on one support and attention that helps support families, especially mums immediately after birth and up to the early days of a child's schooling journey. Post-natal and isolation combined presents a very challenging environment and our team of trained carers help bring understanding and experience in the journey of new motherhood.
Our Families
Bushed families live in the yellow and light green regions of Australia, covering 2/3rds of our continent.